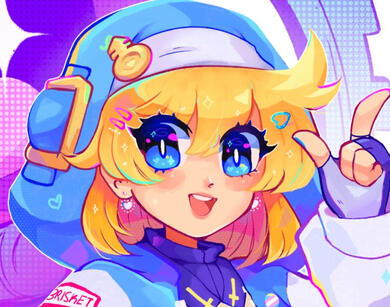 SPACE DEY
Outer Space Art & Merch
COMMISSIONS
•••Status:

CLOSED

•••
•••TERMS OF SERVICES•••
Please read through and fill out the form for aquire or DM
I will reply to your request within 48H.
TERMS
- Make sure to visit my portfolio (and see if my style is suitable for your project)
- Have a reference picture for your project. I do not work with description only.
- Artwork produced is for personal use only. (If you plan to monetize this design for commercial use, please mention this so we can discuss terms.)
- Your in-progress pieces are subject to be streamed unless specified otherwise.
- I retain full rights to the final artwork and may use it in any way I wish (posting online, portfolio use, etc.).
- No refund possible if I already started your artwork. Refunds will only be issued if the commission hasn't yet started.
PROCESS
- Commission request is submitted.
- In the next 48 hours the commission will be reviewed and either be:A. Approved and replied with follow-up information
B. Added to the waitlists- The invoice will be sent and the first sketch will begin.
- Once the sketch is approved the first 50% payment should be sent to officialize the commission work.
- After the 50% payment is received, the typical delivery for a commission is 1-2 weeks for emotes and 2-3 weeks for illustration.
- During every step of the project I will be updating the commissioner on each step. (Sketch, Line Art, and Colors).
- Once the commission is completed I will be requesting the final 50% and give you access to the final files!*It is possible to request changes for free before the line art is finalized, but after this step is approved no changes other than Colors can be made.
PAYEMENT
- I accept payment through PAYPAL ONLY All prices are in USD.
| WILL DRAW ✓ | WILL NOT DRAW ⊘ |
| --- | --- |
| FANART, OC'S | Portrait |
| Anthro/Fury | hateful imagery |
Before commissioning please have :
- Reference picture of your character.
- Descriptions of poses/emotions or even reference. ( idealy dot pointed )
---
•••illustration commission•••
If you have a preferred style from the following example please include it in your commission description. If not specified I will select on my own
Commercial rates
If your piece will be for commercial use; Merchandise, advertisement cover art. Your commission categories as an Commercial commission. The price will be adjusted to a Hour rate of 25$/H for the piece of work.
WAIST UP •••
---
$ 90 USD
Size 300 DPI
- 15-80 USD complexity of background
- 15 - 80 USD for Weapon/Armor
- Additional character + 70 % of pricefor more example visit my Portfolio
---
---
FULL BODY •••
---
$ 120 USD
Size: 1500x2000
- Large format
- Simple background + 5 $ USD / Background + $ 20 USD
- Additional character + 50 % of price
- +15-75 USD for weapon/armorfor more example visit my Portfolio
---
---
•••emote commission•••
$ 35 USD each | 5 for $ 160 USD | 8 for $250
Size: 500x500 -112x112
---
$ 20 USD each | + $ 5 color variation | 6 for $ 100
Size: 200x200 - 72x72
---

---
---
•••PORTFOLIO•••
Illustration
Chibi
Artist Alley
Quebec Comic-con 2021
Fanexpo Limited 2021
Anime Los Angeles 2022
Calgary Fanexpo 2022
Yeticon 2022
Montreal Comic-con 2022
Anime North 2022
Anime Matsuri 2022
Otakuthon 2022
EVO 2022
FANEXPO CANADA 2022
CEOtaku 2022
★ Thank you for visiting my portfolio ★

---